This is the spot for anyone that loves table top gaming!
We welcome all players of Warhammer 40k, Age of Sigmar, Dungeons and Dragons, Magic: the Gathering, Pokemon, and Marvel: Crisis Protocol
Special Events for Your Inner Hobbiest
Every Single Week
Every week, we have regular Warhammer, D&D, and Magic: the Gathering days. Get your friends together, make new ones and come play your favorite tabletop game.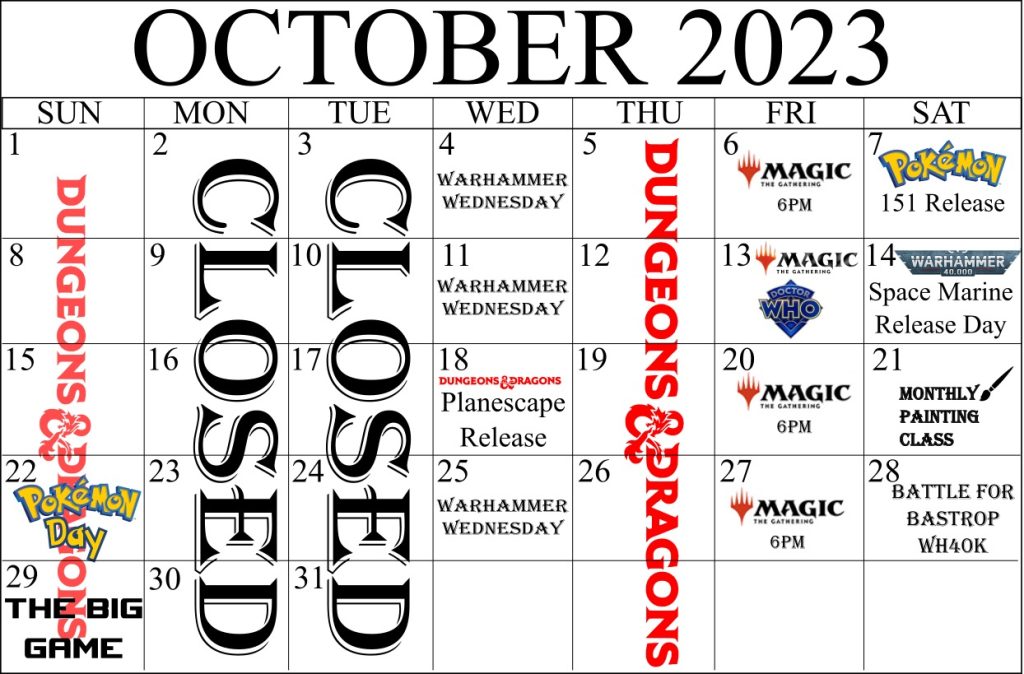 711 Chestnut St.,
Bastrop, TX
Phone : (512) 549-3400
Email : info@bastropgamesandhobbies.com
Monday – Closed
Tuesday – Closed
Wednesday – 2:00 PM – 10:00 PM
Thursday – 2:00 PM – 10:00 PM
Friday – 2:00 PM – 10:00 PM
Saturday – 10:00 AM – 10:00 PM
Sunday – 10:00 AM – 10:00 PM